First Alert Smoke Alarms: Don't Wait, Replace Now!
The importance of performing routine checkups on your installed smoke alarms plays an integral role in maintaining a safe environment from a collection of dangers. The absence or installation of smoke detectors that have exceeded their lifespan continue to be a recurring theme in home fire deaths. The National Fire Protection Association (NFPA) issued a study in February that reinforces the importance of installing and maintaining active smoke alarms. Here's what was uncovered:
Almost three out of five home fire deaths were caused by fires in properties with no smoke alarms (41%) or smoke alarms that failed to operate (16%).

The risk of dying in reported home structure fires is 55% lower in homes with working smoke alarms than in homes with no alarms or none that worked.1
These are frightening numbers that really reveal the nature of not properly outfitting homes with operational smoke alarms. It's also another reason why the National Fire Protection Association recommends replacing a smoke detector's batteries every six months. The First Alert Store features smoke and fire alarms that come equipped with built-in ten year batteries that allow for a greater sense in peace of mind. First Alert 10 Year Smoke and Fire Alarms remove a demand for replacing the detector's batteries for a decade long duration. Battery Operated 10 Year Smoke Alarms and Hardwired 10 Year Smoke Alarms are available at the First Alert Store.
Testing and Replacing Your Smoke Alarm Battery
It is generally recommended that you test your smoke and fire alarms at least once a month. This ensures that all installed fire detectors are fully operational and ready to identify smoke patterns. Here's how that process can differ for select First Alert Smoke Alarms:
The First Alert 9120B Hardwired Smoke Alarm with Battery Backup: This smoke detector is powered by a 9-volt battery. The battery itself should be replaced every six months. The actual alarm should be replaced every ten years. The hardwired smoke alarm comes with a battery backup in the event of a power outage and will remain operational until and after power is restored.

The First Alert PRC710 10-Year Sealed Battery Combo Alarm: This combination alarm comes equipped with a 10 year sealed battery that will never need to be replaced for the duration of the detector's lifespan. You'll want to replace the combo alarm itself once every ten years (always check the manufacturer's date on the back of the alarm to be exact). Ten years is a long time and can easily be forgotten. That's why an end of life timer has been added to this combo detector. You'll be alerted when it's time to replace the unit.
When to Replace Batteries in Smoke Detectors
First Alert Smoke and Fire Alarms feature an end of life signal that will alert your surroundings. The high-pitched chirping should be loud enough to alert anyone around to the fact that the batteries in the unit need to be replaced. To avoid a potentially confusing scenario, the First Alert Store recommends changing batteries and detectors together. If you're using a 9-volt battery powered alarm that needs to have its battery replaced every six months, you can set up the dates to synch with Daylight Saving Time. Simply replace the batteries as you'd adjust the timers in your home.
The smoke detectors installed within your home play an essential role in protecting you and your surroundings from the many dangers associated with a home fire. First Alert Smoke Alarms can act as the first line in defense when creating your very own personalized smoke and fire defense system. Make sure that system is operating at full strength!
1National Fire Protection Association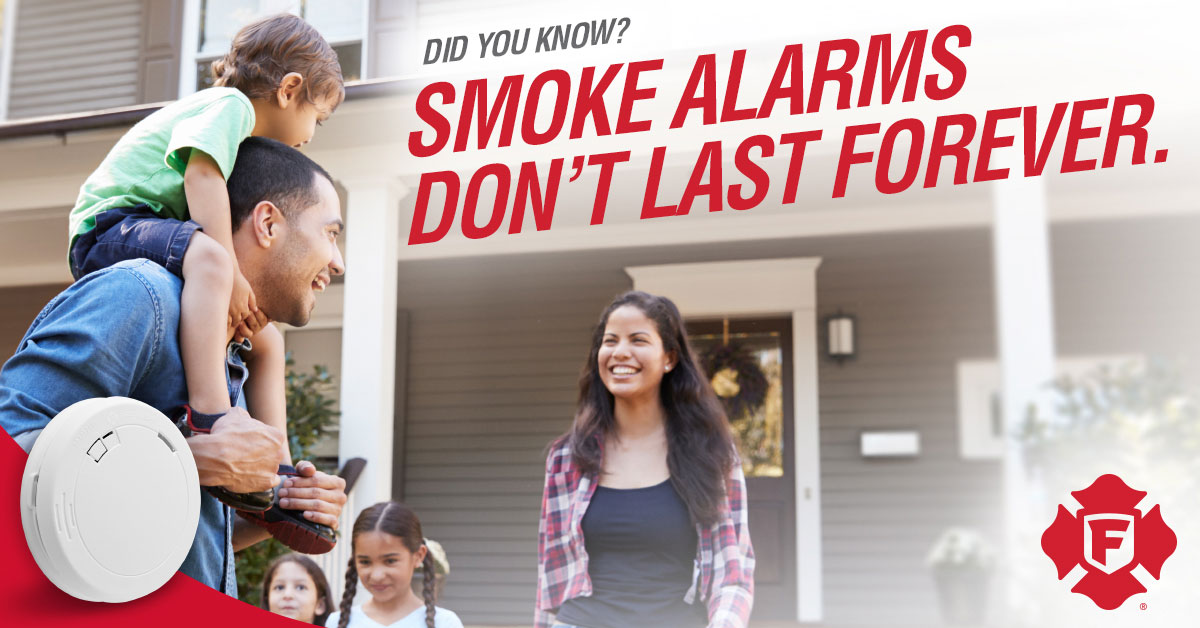 First Alert Store News Archive