Establish the Premier Home Safety Defense with First Alert Smoke Alarms, Carbon Monoxide Alarms and Security Cameras!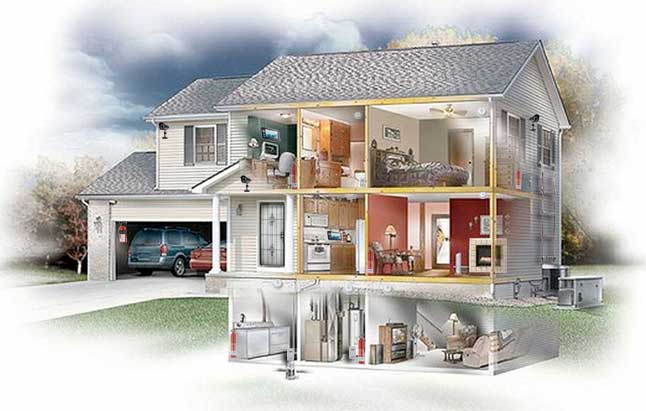 When it comes to establishing the ideal home defense, the First Alert Store carries all of the necessary equipment needed to secure the ultimate in peace of mind. Our catalogue is stocked with performance heavy Smoke Alarms, Carbon Monoxide Alarms and Home Security products that display uncontested levels in efficiency, reliability and all-around value. Safeguard your home and protect your loved ones from the many threats posed by inadequate fire safety and home intrusion.
First Alert Smoke Alarms and Smoke Detectors come in a wide variety and utilize varying technologies to achieve the very best results. Our selection of Dual Sensing Smoke Alarms are a natural addition to any home and utilize dual photoelectric and ionization sensors to quickly decipher between flaming and smoldering fires. Combination Alarms are another excellent choice for those looking for the maximum in protection. Capable of quickly identifying the presence of Carbon Monoxide and Smoke, Combination Alarms come in a spectacular variety. Exclusive to the First Alert Store, the First Alert 10 Year Photoelectric Combo Smoke & CO Alarm offers ten years of uninterrupted protection against a multitude of life altering threats. The inclusion of First Alert's OneLink Wireless Talking Alarms adds even more depth to a collection already celebrated for its immense versatility. For any inquiries surrounding proper installation, individual model specs and overall operation, please visit our First Alert Home Safety Product FAQs.
The First Alert brand has extended its signature for releasing industry defining products and accessories into its Home Security branch. Our collection of Security Cameras is as varied as they are effective in monitoring suspicious activity. The First Alert Single Digital Wireless Indoor/Outdoor Camera comes equipped with a series of security enhancers such as LED Night Vision, Motion Sensing Technology and Built-in Audio. Our online selection is further bolstered with the addition of Safes that continually set the standard for incorporating the latest antitheft measurements in an incredibly durable package. The recipient of the Consumer Digest Magazine's "Best Buy" Award, the Honeywell 1102 Molded Fire/Water Chest is a critically acclaimed addition for those looking to protect their valuables in an ever vigilant Chest that equally wards off the elements as well as criminal activity.
The First Alert Store is your premier ally in acquiring Smoke Alarms and Home Security products that add a significant amount of protection to any home. Whether you're searching to outfit your home with an elite Smoke Alarm and Carbon Monoxide Alarm or seeking a Security Camera to monitor your surroundings, the First Alert Store has everything you need and some to establish a safe environment for you and your family to enjoy.
First Alert Smoke Alarms




Find the newest smoke detectors including; photoelectric smoke alarms, dual sensing smoke alarms and combo smoke alarms.

First Alert Carbon Monoxide Alarms




Carbon monoxide alarms featuring a variety of different features including; 10 year battery, child awakening, voice location, combo alarms and more.

First Alert Safes & Security Cameras




Includes home security products such as; security cameras, dvr recording systems, security chests, home safe, fire and water safes and gun safes.

First Alert Home Safety Products




Find a variety of useful safety products including environmental testing kits, motion sensors, escape ladders and water alarms.
---